Hiring employees has never been easier than in the era of remote work. Employers have started to recognize the benefits that they have from tapping into the global workforce. While remote work isn't widely adopted, the number of companies that are now remote or hybrid is constantly growing. 
Some companies decided that the remote hiring process should be carried out by recruitment agencies specialized for interviewing and screening remote candidates. Others kept their in-house HR recruiters and managers.
If your company has a team that struggles to execute the hiring process, you might want to try out our extensive hiring guide for remote companies. As a team of specialists that spent collectively spent decades working remotely, we've been on both sides of the interview and found out what works the best. 
Benefits and Challenges of Hiring Remote Employees
Just like with pretty much any new technology or method in business, there are both advantages and disadvantages. Switching from offices to working from home isn't a small change in the way a company operates. 
Of course, embracing remote work doesn't have to be a total decision. You can try out hybrid work or allow certain teams or specialists to work from home.
Advantages of Remote Work for Businesses
What many companies benefit from when it comes to remote work is having acces to a much larger talent pool. In the past, companies would have to open an office if they wanted to hire workers from a certain company. Nowadays, they can just post job posts on one of many job sites and choose from thousands of employees. 
When hiring remotely, you can stumble upon professionals that you wouldn't find in your local area in a million years. 
As mentioned earlier, companies usually have to rent out office space if they want to operate. Renting out office space has always been a significant expense that companies have. However, it's interesting how remote hiring makes this expense completely redundant. 
There's no need to rent out an office, paying for equipment and utilities if you decide to switch to remote arrangement. That budget can be deliberately used to organize team building activities, give a home office budget to employees, or use for better software. 
To work from the office, employees have to waste time commuting and finding a parking space. So both employees and employers can experience financial benefits from switching to remote work. 
The productivity levels of remote workers depend on factors such as industry and organization within the company, but some companies recognize that remote workers are 40% more productive than their office working counterparts. 
Challenges and Considerations of Remote Hiring
The Internet allows us to communicate through messages, video, and voice calls. However, communicating online has some serious disadvantages. Messages, which are the most common way of communicating online, cannot convey emotions and urgency adequately. 
On the other hand, video and voice calls can never completely substitute regular in-person interactions. In the business world, establishing trust and communication with your employees is quite important, and remote work can't achieve this completely. 
Some people are more motivated when they have the freedom to organize their days, others can find this daunting. Remote work isn't suitable for everyone, and many individuals can struggle to stay motivated and engaged. 
Without regular check-ins, employees can experience lowered productivity and poor work-life balance. It's important to provide some wellness programs to help your employees maintain their satisfaction.  
Defining Your Remote Hiring Strategy
If the previously mentioned advantages of remote work persuaded you to start looking out for remote employees, it's important to start by defining your remote hiring strategy. 
Regardless of the size of your company, some departments are able to work completely remotely, while others would still have to work from the office.
Developers and writers, for example, could perform their jobs remotely. But, if you have servers, it would be advised for a computer network specialist to work from a physical location.
Once you understand which departments you want remote workers for, you can then proceed with establishing their responsibilities. Depending on your location and whether the employees would have to collaborate with their team in real-time, you need to define work hours.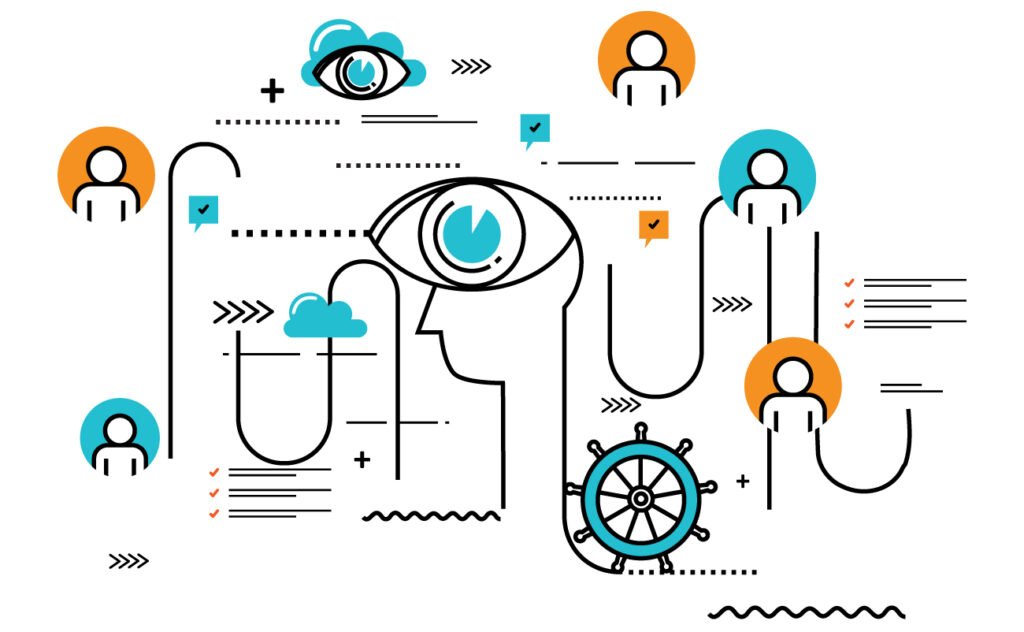 Establishing communication channels is important, as it can impact the productivity of the teams for the better or for, the worse. Choose reliable workspace tools to facilitate communication and collaboration.
Define a plan that would evaluate the performance of new remote employees as time progresses.
Since you can't physically observe your employees, you can set key performance indicators that will help you understand how productive they are. Regular check-ins and feedback sessions can also help keep remote employees aligned with the company's goals.
Regulating contracts and legal documents when hiring remote workers shouldn't be overlooked. This is a part of the process that can lead to various repercussions if not handled properly. 
Companies that hire remotely might struggle to find workers in their vicinity, yet hiring globally can give you too many choices at times. There are dozens of different job posting platforms that allow companies to find talent.
If you're looking for niche roles such as developers or writers, you can look out for specialized websites such as GitHub or ProBlogger. In other cases, you can go with ol' reliable LinkedIn. However, if you're looking for short-term workers, you can look for specialists on platforms such as Upwork and Fiverr.
On you've decided which platform is the most suitable for your situation, you should optimize your job description. It's important to emphasize that you're hiring remote workers and to provide all the necessary info for the role.
Some remote companies hire in certain regions exclusively, so it's worth mentioning that as well.
Other places where you might source remote talents are professional networks and communities, and social media. While it's quite possible to find amazing people in such places, you'll likely fill out the role by seeking out people on websites exclusively made for job seekers and employers.
However, partnering with a recruitment agency that hires remote workers is probably the best choice. These companies are specialized in sourcing and screening new candidates.
With some differences in traditional and remote hiring processes, these agencies are much more likely to notice green and red flags when interviewing and evaluating candidates. 
Evaluating and Selecting Remote Candidates
Let's say that you're hiring a salesperson for your company. There are some requirements that are always negotiable and can be compensated in other ways. However, if you want someone with experience, you can automatically mark applications that aren't suitable. 
The role of AI in HR is becoming more important, and it will help your recruiters save time and focus on more important parts of the hiring process. 
Remote interviews require a unique kind of preparation. This includes ensuring all parties have a stable internet connection, a quiet place to talk, and finding the right conference platform. Preparing questions for the interview is also a part that should be done beforehand. 
Among the questions that you would normally ask in an interview, it's important to assess the self-discipline of the applicant. Remote work requires much more discipline and organization for the individual than traditional work. Previous remote work experience is also beneficial. 
You can utilize administer online skill tests and tests to assess the technical capabilities of the candidate. This can be achieved through onboarding and HR platforms or by giving them tasks on your own. 
Just like in traditional work environments, it's important to see whether the candidates align with remote work values and your company's culture. Interviewing shouldn't be a boring exam that candidates pass or fail, have a conversation with them, and try to find their strengths through it. 
Onboarding and Supporting Remote Employees
The hiring process doesn't end with shaking hands with the new employee and signing a contract with them. Once new employee starts working, it's important to onboard them to your company and support them until they get up to speed.
To facilitate a smooth onboarding process, ensure remote employees have the necessary software and resources to perform their roles. After a month or two, you can feel free to devise a home office budget for the new worker to help them improve their productivity.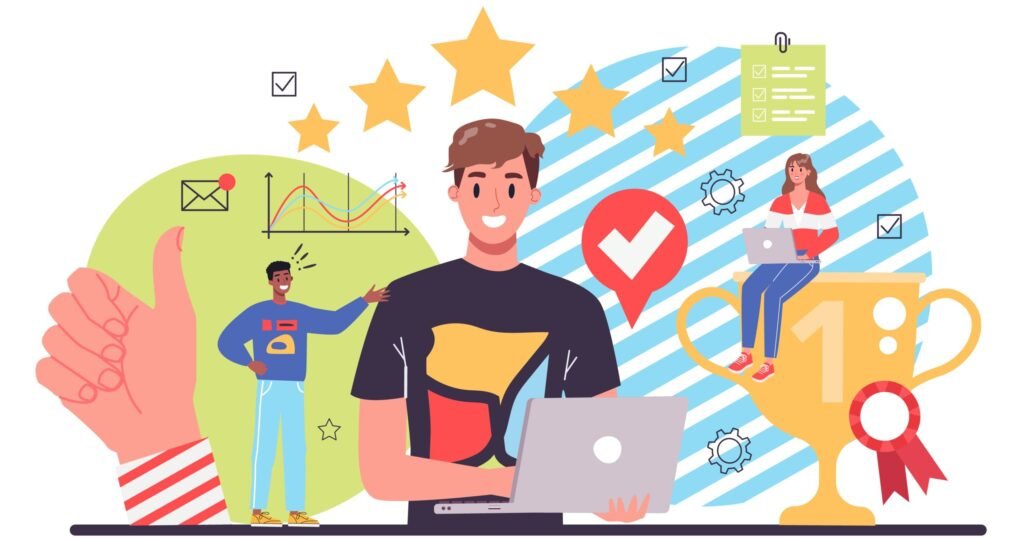 In terms of resources, it would be useful to provide new employees with a handbook that explains the company's policies, values, but also their tasks and responsibilities. In the era of cloud computing, you can feel free to utilize software such as Notion or Obsidian to do this. 
To make up for the lack of in-person contact, try to organize virtual introductions and remote team-building activities. This will help new employees get to know their environment and make meaningful connections from the start. 
Streamlining the collaboration process has never been easier with various project management tools. Give an explanation to your remote employees how their productivity is tracked and how they can collaborate with their team more productively. 
Companies that decided to switch to remote work have certainly made the right decision. Time wasted commuting, costs of living, and more freedom are all reasons why top talents in every industry seek out remote rather than tiresome office work. 
I've also mentioned the reasons why you would, as an employer, want to switch to finding remote workers rather than hiring locally. Of course, remote work isn't ideal, but it's a preferable alternative for both parties. 
However, if you're looking to appropriate these experts for yourself, you would want to refine your process of hiring them. There isn't a one-size-fits-all approach for hiring remotely, but following the strategies outlined in this article will certainly help you with the hiring process.
Expect that your hiring process will require some trial and error before you find the most effective way of landing and keeping top talents. Companies that effectively adapt to the trend of remote work can expect a long-term advantage over their competitors.