The idea of remote work existed for a long time. However, many obstacles were in the way of widespread adoption. When IBM first started experimenting with remote work, the majority of companies didn't have the resources to do the same, let alone individuals. 
With the rise of personal computers and internet technologies, more people had acces to remote opportunities. Since the start of Covid-19, companies have been forced to start operating remotely to protect the health of their workers. 
Nobody can deny that the pandemic had a catastrophic impact on everyone's physical, mental, and financial well-being. Yet, the pandemic helped many people and companies break the false belief that remote work is unachievable. As of 2023, as much as a third of the US population is currently working remotely. 
Many people who want to start working remotely are unsure where to start and whether the opportunities they come across are legit. The purpose of this article is to help aspiring remote workers find the platform that suits their desired work arrangement and industry.  
Understanding Remote Work Platforms
All of these platforms will help you find a remote remote job. However, they won't do it in the same way. Each one of these websites has some features that make it distinct from the others.
These platforms serve to bridge the gap between businesses and individuals seeking flexible work that's independent of their location. 
There are some remote work platforms that are generalist, such as LinkedIn or Indeed, while others are specific to certain industries, such as GitHub Jobs for programmers and ProBlogger for writers.
Besides the differences in niches and industries between the platforms, they also offer different types of employment and benefits. 
Short-term contracts on Upwork and a full-time job remote job are quite different. Mainly, freelance work doesn't offer a high level of job security. Yet, shorter arrangements are perfect for individuals seeking a side hustle.
Be prepared to spend some time experimenting on multiple sites before you find the one that's adequate. 
Best Remote Work Job Sites in 2023
Digital industries are constantly advancing. The majority of lists of best remote work job sites that you might find on the internet will give you some outdated platforms that are rarely the most effective choice for the current market.
While there isn't a "best" platform for everyone, platforms from this list will be a great choice for anyone embarking on their remote work journey for the first time.
This is one of the platforms curated for flexible and reliable remote work opportunities. FlexJobs stands out because of its scam-free approach since it vets every job post and proves that it's legit.
While other platforms have some anti-scam rules, FlexJobs stands out in this regard. 
The categories that FlexJobs offers are diverse, and the website allows you to search and navigate them with ease. However, to use this platform, you would need to pay a premium subscription, which is a deal-breaker for many starters. You should choose FlexJobs if you're looking for advanced opportunities.
Even though the subscription-based model might seem unnecessary when there are free options, FlexJobs is one of the best platforms for job seekers. Companies will consider candidates found on this website as more reliable and serious. 
The subscription also includes various resources that can help candidates improve their skillset. If you decide to use FlexJobs and find out that it's not your cup of tea, they offer a 30-day refund.  
Since there are multiple pricing plans, monthly, quarterly, and annually, you can choose the most suitable for your needs. 
While this platform has the highest amount of programming jobs posted over the course of a week, there are also many opportunities in industries such as marketing or design.
WeWorkRemotely hosts job postings from reputed companies worldwide, promoting full-time, part-time, and freelance.
However, WeWorkRemotely lacks any vetting process for job posts, so applicants need to rely on their intuition to avoid scammy offers. Thankfully, the majority of job posts here are made by reputable companies, and you won't find those posts elsewhere.
A significant con is a poorly designed user interface which makes it harder to find the most recent job openings. WeWorkRemotely makes up for this by marking remote-first companies and making them easy to find.
Job seekers can look out for new job opportunities on their website or through an RSS feed. On the other hand, those looking for specific roles can enjoy an advanced search feature. 
You can also take a look at "Top Trending Remote Jobs" or "Top Remote Companies" pages at their website to find reliable opportunities. 
On Remote.Co, you can find remote job listings for various roles, but also many resources that can help individuals improve their productivity at remote work.
While the majority of other platforms for job seeking, have some form of blog, Remote.Co offers expert insights into topics related to remote work. 
People that want to improve their digital skills can also find many courses on Remote.co. Those with additional questions can visit their forums. Regarding job search, this platform will fulfill the majority of your requirements, and it's completely free.
You can find jobs that have been recently posted on their homepage, but you can also subscribe to their newsletter and receive information on new opportunities as soon as they are posted.
While it doesn't have advanced search features, jobs have part-time, full-time, and remote-first tags that can help candidates find the jobs they want easier. 
Upwork has been one of the most popular platforms for freelancers for years now. It offers digital experts a place where they can find a job tailored to their needs. Companies post jobs that will take up to a year or more.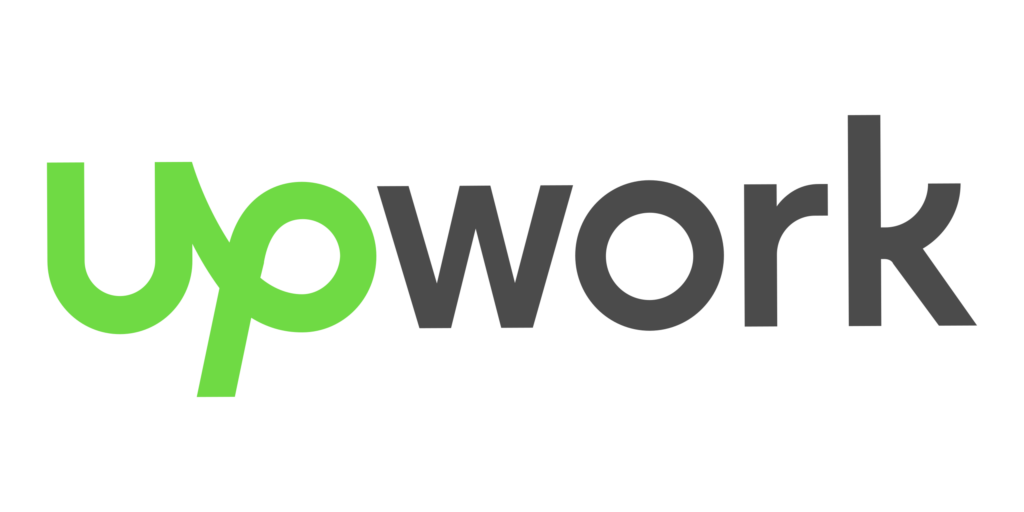 This platform is completely free, but it also offers a paid version that can help remote workers apply for more jobs and be more visible. Recently, Upwork added a "projects" section, where instead of manually applying for jobs, clients can contact you instead. 
Upwork also has a community forum where freelancers can solve their doubts regarding remote work. This platform has fees, but they can be lowered if you reach a certain amount of money earned.
This concept helps people that use Upwork for a longer time period. Clients prefer applicants that have some previous experience on Upwork, and adjusting your profile can certainly increase your chances of success. 
Just like Upwork, Fiverr is a platform that's targeted more toward freelancers than full-time job seekers.
A digital specialist can post their services, and then they have to wait for a client to contact them.  
Using Fiverr is completely free, but the platform takes a significant chunk of freelancers' earnings. On top of this, competition on Fiverr is quite intense, and you would have to put in significant effort to make your profile stand out among thousands of others.
Clients can rate your services after you successfully complete gigs, which can help you find finding future jobs. You should create detailed service descriptions.
Unfortunately, Fiverr doesn't have an efficient method of restricting scammers from contacting you. Many freelancers get messages from people asking them for their profiles. 
Tips for Finding the Right Remote Job
Finding the best remote job starts with identifying your skills and expertise. This can be an industry that you're already working in from the office. The experience acquired in previous jobs is easily transferable to remote work. 
It's important to tailor your application according to the job and your skills. Depending on the platform that you choose, creating an attractive profile is just as important as your cover letter and application. 
Employers on LinkedIn can see your complete profile and experience, while other platforms require you to send a CV as a separate document. In any case, your applications should emphasize your skills and be error-free. 
A significant difference between traditional and remote jobs is interviews. Virtual interviews are a crucial part of the remote hiring process. While individuals are often more comfortable with online interviews, presenting themselves is still essential and challenging. 
As a recruitment agency, we've had the opportunity to conduct thousands of interviews, and the most important advice we can give you is to be punctual and professional.
The various advantages of remote work for employees are certainly worth considering. Most notably, remote work allows individuals to lower their experience and reduce overall stress in their lives. Of course, there are downsides in terms of reduced opportunities for socializing and work-life balance, but it's still a preferable work model to traditional.
The future is certainly remote, and there are too many advantageous opportunities to turn a blind eye to. The term "remote-first" refers to companies that are looking to hire employees that are exclusively remote.
While remote-first companies won't become the majority of work opportunities, their significance will continue increasing. 
Whether you're a graduate straight out of college or an industry veteran looking to reap the benefits of remote work, try out some of the job sites from the list and see whether it's worth it.