With the increased interest in remote work since the start of the pandemic, people are becoming more interested in landing remote jobs instead of traditional ones. However, those who didn't have the opportunity to work remotely are worried about whether their skill set is adequate.
On the other hand, many people who just entered the job market are looking exclusively for remote jobs, yet they aren't sure what's the best place to start. They are certainly attracted by the various benefits of remote work. 
Almost half of all remote workers believe that their work-life balance is amazing, and it's no wonder why so many people would rather work remotely instead of from an office. 
The list of remote jobs is endless, and there are many industries that aren't necessarily tech that offer their workers to work remotely. This list should cover some of the most engaging remote jobs in the current market, as well as some emerging opportunities that might become big in the future. 
Remote work has been constantly praised for bringing many benefits into the lives of employees. Of course, any type of work has some drawbacks as well in terms of stress and demandingness, but working remotely has some characteristic advantages.
What people love when working remotely is that their office can be anywhere. Their bedroom, library, or a sunbed on a beach in another country, they can find the environment that suits them the best.
The only requirement is a stable internet connection, but even that doesn't have to be the case. For example, writers and designers can do their work offline and just submit it when they get back online.
Flexibility in terms of time is another great advantage of remote work. Some people are early birds, and others like to work during the silence of the night. Some remote roles require employees to be online during certain periods of the day, while others allow async work whenever the employees feel like it.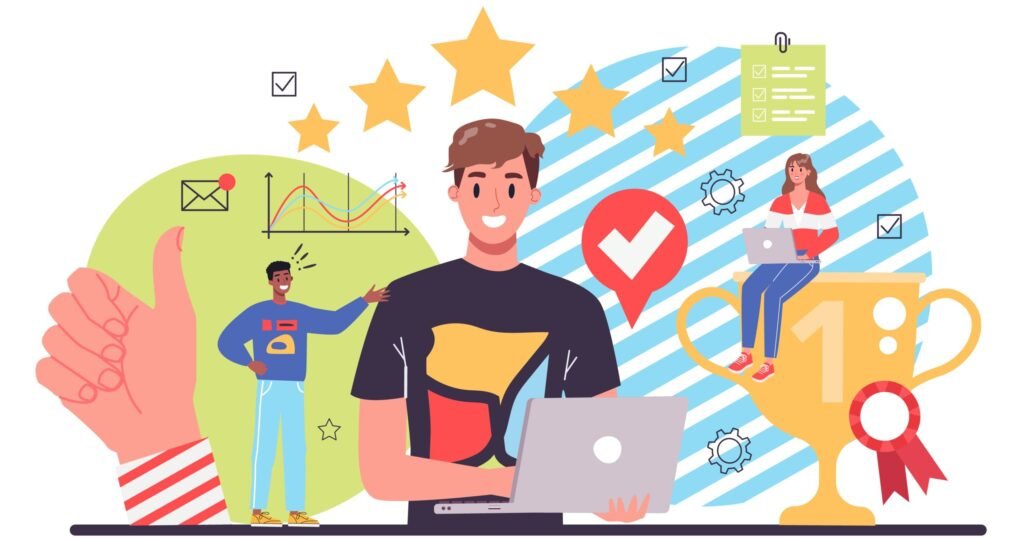 Remote work doesn't suit everyone. It requires additional discipline and motivation, and the lack of socializing can negatively impact the mental health of the employees.
Those that value the flexibility and freedom to organize, have reported increased satisfaction and engagement. Some people also focus a lot better in their room or library rather than in an office. 
One of the major sources of stress for people working in the office is the daily commute and finding parking space. Whether you travel by public transport or your own vehicle, you're paying additional fees and spending a significant portion of your day.
Commuting is only one of the many expenses that aren't present in the life of remote workers. Cost savings are one of the advantages for employers as they won't have to spend money on office space and equipment.   
Popular Industries for Remote Work
The possibilities of remote work are constantly expanding. Companies that weren't traditionally tech have started hiring workers remotely, and the majority of tech companies offer hybrid arrangements. 
But, there are some industries that are significantly more popular than the others. If you're looking exclusively for remote work, you will likely find a suitable position in one of these industries. 
Software Development and Programming
In my country, Serbia, when you tell someone that you work from home, they will instantly assume that you're a developer. This shows how represented developers are in remote work, at least in Serbia. 
Regardless of the computer language that they work in, software developers can do their job exclusively online with the help of cloud computing. It's not that easy to become a software developer without a background in some related field.
Thankfully, there are many courses and even free resources that can guide rookies in the industry toward becoming competent developers and landing their first remote job in programming.  
At first glance, it can seem as if everyone can start content writing right away. Because of this proposition, many people are competing for entry-level content writing jobs, and it takes a lot of time to find a content writing job with a good salary.
People with English or Journalism degrees can definitely seek out content writing jobs, and they'll have an advantage over self-taught people. Inexperienced writers can seek out blogs where they can publish their content for free and improve their portfolios.
Upwork and Fiverr are websites where new writers commonly land their first writing gigs. However, these websites have a lot of people that are competing for jobs.
While marketing is more of an umbrella term that encompasses various subfields and types of marketing, people with some experience in the field can certainly seek out remote work opportunities. 
Whether you worked as a manager for a small business social media page or you've done your fair share of email marketing, you can certainly find companies on the internet where your expertise would be appreciated.
Marketing degrees are also valued as much as specialized experience in one marketing field.   
Almost every company needs an HR that will balance frontline workers and management. Many people have degrees that are quite helpful in the HR profession, yet they aren't able to find a job that suits them near their whereabouts. 
For example, tech companies that have a need for HRs usually have offices in large cities, preventing many people from the rest of the state or country from working there. With the adoption of remote work, many HRs are now able to find jobs with ease. 
While there's a scare that AI will replace humans in the workplace (which is exaggerated anyways), it certainly won't replace HUMAN resources. However, the role of AI in the future of HR is becoming more important. 
Emerging Remote Work Opportunities
Finding a job in one of the more popular industries can sometimes be hard since there are many competitors. One downside of remote work is that you aren't only competing with other candidates from your country but rather with people worldwide. 
There are emerging remote work opportunities that were traditionally on-site, as well as some roles that are becoming more trendy as of late. 
Your initial thought mind be, "How the hell can I get health services online?" and that's a good question. Healthcare will always be more effective if you meet the doctor eye-to-eye, but telemedicine and remote patient monitoring are becoming more common. 
People that have a background in medicine and nursing can seek out companies that offer remote healthcare opportunities. Healthcare professionals can remotely give you medical advice, and you can even send them samples for a diagnosis. 
Mental health services are also becoming more popular. Many therapists and counselors are also offering their services remotely. 
Artificial Intelligence & Machine Learning
In some ways, artificial intelligence can be categorized as software development, but there are significant differences. Since the launch of ChatGPT, many businesses have started to develop their own AI products or implement features that are powered by AI.
While machine learning and AI have been around for decades, there has certainly been a surge in AI-related roles. If you have a background in any kind of software development, you should consider whether switching careers is worth it. 
Everyone and their grandma are talking about ChatGPT now, and the popularity of AI technology will certainly continue increasing. 
Online Education and E-Learning
People have been giving lessons in English for years now. Remote education is a concept that's been around for centuries, but it reached its peak in the last couple of years. During the unfortunate circumstances of the pandemic, many educational institutions switched to online classes.
While many students felt like they were missing out on education, institutions have found ways to improve online classes and education after some time.
The pandemic opened the door to this method of education which led to many colleges and high schools offering their students remote learning opportunities. 
Older professors and lecturers are often against such radical changes in the system, which leaves space for younger people to enter this market. 
Remote Work Jobs Are Taking Over the Traditional Workplace
There are always people that are against any kind of progress, and you might hear dozens of arguments against remote work. However, this concept is becoming more adopted in the world at high speed.
While a completely remote future will likely stay just a dream of some of us, we can expect that remote jobs are going to be just as common as on-site jobs. 
Regardless of your career and experience, switching to a remote role is worth considering. If your profession is on this list, we recommend you try remote work for yourself.
Some careers that were exclusively on-site such as healthcare professionals and nurses, also suggest that your job doesn't have to be digital to be remote.