Every year, we see thousands of new services and programs released. Every once in a while, a couple of them are actually helpful and innovative. Lately, we've seen exceptional HR solutions emerge and receive widespread adoption. 
Human resources software is developed with the idea of making processes of hiring, onboarding, and managing employees more effective (and effective is often a synonym for automated).
The best HR platforms help managers and HR specialists as well as employees. For employees, benefits include self-service features such as requesting time off or using company-unique benefits. 
As much as 65% o small businesses use HR software, and everyone expects this number to grow. HR software often isn't used by tech-savvy people. Since both employees of various departments and HR experts have to use it, you can't expect everyone to be as proficient in using it as a software developer. 
This is where UX design principles jump in. By applying them, you will create intuitive software that everyone can use. 
It's easy to say that something is cool and useful, but let's dive deep into the most important benefits of applying UX design principles.
Although applying them won't magically increase sales of your product, it can help current and future clients stick to your software and recommend it to other experts.
1. Increased User Adoption and Engagement
Every company, no matter if it sells HR software or pies, benefits from more customers or clients.
One of the main advantages that you will experience from improving your product is more users. With more users being a sign of an improvement, they will likely also spend more time using your software.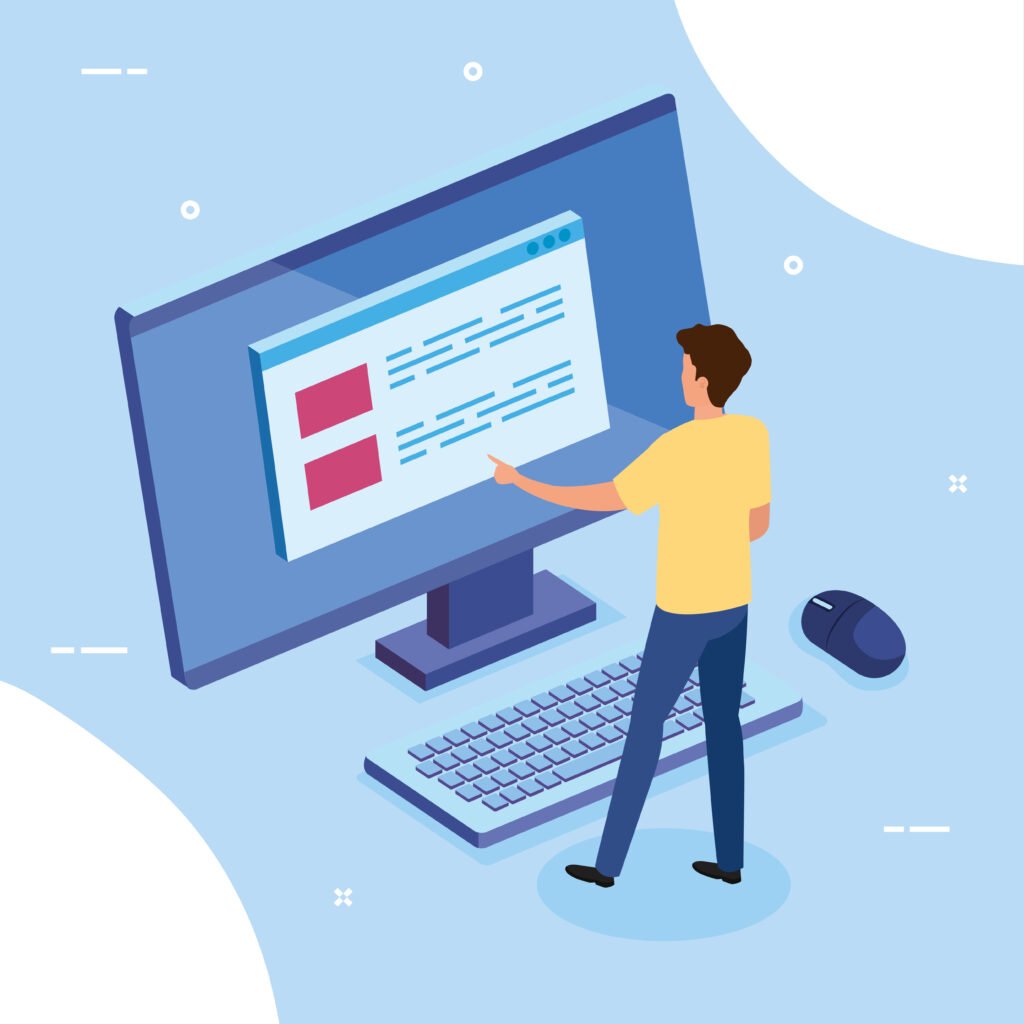 By improving the user experience of your platform, there will be much less barriers to using it. 
If the technology does its job and it's also easy to get used to it, you can expect clients to use it more often, which leads to more engagement and adoption. 
2. Reduced Training Time and Costs
Except in rare and toxic work environments, employees are not expected to get used to a new tool immediately. It takes time to make the most out of any software, but a well-designed UX will certainly reduce the time required to master it.  
Even though one of the advantages of a remote workforce is being able to train employees without them being physically present, this is still an advanced process. 
Companies organize individual or group training programs every time they start using a new tool or a service. So by creating software that is effective and straightforward to use, you'll make it more accessible for companies to qualify their employees to use it.  
In the long run, your clients will have reduced costs of training their employees. Complex software can also lead to potential mistakes, which can then lead to profit losses and setbacks in the company processes. Such occurrences will be minimized with good UX design. 
3. Enhanced Productivity and Efficiency
On a large scale, hundreds or thousands of experts working in various companies will see an improvement in their effectiveness and productivity. If the changes in UX that you've made lead to higher satisfaction of the users, you can expect positive feedback as well as more clients and users.
While not all processes can be automatized, especially in the realm of HR, you can certainly streamline a significant number of them. 
Better UX can help HR experts easily automatize processes, allowing them to focus on more critical aspects of their role. Obviously, when some processes are automated, the employee will have a smaller workload which leads to less stress and improved well-being. 
Now that I've done my fair share of persuading you to implement better UX design, you might ask, how? Well, any veteran UI/UX designer will give you a list of actions that you can take to improve user experience. 
Some of these actions can only be applied to earlier stages of the product, for example, creating a mockup, while others can be helpful even if the product is launched.
Yes, you can simply say that your target audience is "HR experts," but there are many shades to them. Without knowing their wishes and problems, the changes you make to the UX might be counterproductive.
Before starting the process of changing your UI and UX, you need to conduct research to understand what are the pain points of your users and/or clients.
They might find your software too complex to use, or they have to go through too many steps to complete simple tasks… or they consider it perfect(if only), you'll have to conduct research to find that out.
The most popular way of gathering information regarding UX is through surveying your users. Other useful methods are:
One-on-one Interviews

Data Analytics

User Testing
2. Information Architecture
Even though the term might sound weird, information architecture is commonly used when it comes to UX. This aspect focuses on how the data will be organized within an app so that it's easy to use and understand. 
Information architecture includes the creation of proper hierarchies, labels, and navigation systems for websites or applications. In the field of HR software, properly organizing information will help HR experts do their work precisely. 
Losing track of which job candidates an HR is communicating with, or if they don't have an insight into profiles of other employees, can leave them confused and frustrated. 
The layout of your application needs to be pretty. Not in an artistic way, you don't have to hire a wannabe Van Gogh who will make your application sparkly. But establish a color palette and follow some basic design rules. 
You're creating software that people will look at for hours, at least, try to make their experience enjoyable. Incorporating consistent style and typography will help you create an accessible and professional design. 
Of course, the functionality should be a much higher priority than pure visual design, but users will navigate with more ease if the software looks neat. 
Implementing UX Design Concepts Will Help You Elevate Your HR Technology
Many developers make the mistake of creating software that is too complicated to use for regular people. Of course, if you are creating a service that will programmers with years of experience use, you can expect that they have advanced technical knowledge. 
On the other hand, writers, SEO specialists, graphic designers, and HR experts want to fulfill their goals without scratching their heads for hours. 
Improving your UX design will require hiring an expert in the field, which leads to increased short-term costs. Implementation of the proper UX methods will help you create a more user-friendly application. This will ensure a higher adoption rate and lower frustration among USers.